Wrongful Death Laws in Las Vegas
The unthinkable death has happened - a family member or loved one has been lost forever, and the world no longer makes sense. This is especially true when the circumstances of their death came about through no fault of their own, but were a direct result of negligent or dangerous circumstances caused by a company, product, or person which could have easily been prevented – but, instead, were ignored. At a time like this, you're undoubtedly left with endless questions, and no answers.
Why did this have to happen?
Who is responsible?
How will our family ever get justice for their death?
What are we supposed to do?
At this difficult time, seeking council from a wrongful death lawyer in Las Vegas, like the experts at G. Dallas Horton & Associates, can help you find answers. Let us be VERY clear here:
It didn't have to happen.
The person, product or company is responsible – not your loved one.
Our legal system holds negligent parties accountable through money damages because, sadly, that is all some companies care about.
Why Is Time So Important?
It is important to remember, even as hard as it may be to think of legal action at a time like this, that quick and deliberate action is required to investigate the circumstances surrounding the loss of your loved one, and to preserve valuable evidence. You must also file a lawsuit within the two years granted by the Nevada statutes of limitation or you won't be able to obtain compensation for your loss and damages.
You need someone on your side, looking out for your interests, while you focus on dealing with this terrible tragedy.
There will be days during this difficult process where those responsible and their representatives will try to make your family feel like it is impossible to continue - days where you just don't have the energy to try to heal AND fight so many different people for justice at the same time.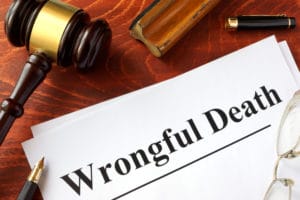 The Las Vegas wrongful death lawyers at G. Dallas Horton & Associates will be there to fight for you every single day, no matter what, until those responsible for the death realize it is impossible for them to get away with what their negligence has cost your family.
Regardless of the cause, when a loved dies as the result of a wrongful death, the family must deal with legal impediments. Receiving compensation for funeral and burial expenses and other costs represents the most challenging aspect of this type of case. It is crucial to get help for the administration of the deceased person's estate and other legal matters, so your family can focus on healing.
The personal injury attorneys at G. Dallas Horton & Associates have successfully handled numerous wrongful death cases. They know exactly what to do, and can guide your family through the difficult process every step of the way as a Las Vegas wrongful death lawyer.
Types of Las Vegas Wrongful Death Claims
A wrongful death claim accuses the defendant of being the cause of someone's death either intentionally or negligently. Under Nevada law, the estate of the deceased can file a lawsuit against the person who is legally responsible for the death. Typically, a representative of the estate files the suit on behalf of the surviving family members and other impacted parties.
At G. Dallas Horton & Associates we have a track record for handling the most complicated wrongful death claims, such as those involving:
We have also helped many families who have endured the pain of a wrongful death due to medical malpractice, including:
Medication errors
Surgical errors
Diagnostic errors
Birth injuries
Traffic deaths in the State also reached an all-time high of 432 in 2006. The numbers receded for a few years before climbing up again. We have decades worth of of experience litigating wrongful death cases that occurred as the result of traffic fatalities, including:
Who Is Responsible in a Wrongful Death Case?
Too often, liability in an wrongful death case is thought to be "clear-cut", meaning either you're at fault ... or the other party is. However, an experienced expert in wrongful death claims knows this isn't always the case. While establishing fault is essential in any claim, the process is not always as straightforward as it's made out to be. Other potentially liable parties in a wrongful death can include:
Property owners — Building and commercial property owners whose neglect leads to unsafe conditions can be held responsible for any death incurred as a result.
Construction crews — Construction crews who don't take appropriate safety precautions while they work can also be held liable if their negligence causes an collision or disaster. If unsecured materials or spills are a factor in an causality, the construction company should bear at least some of the responsibility for any damages incurred.
Vehicle manufacturers — Vehicle manufacturers who knowingly release defective products should be held responsible for any death that result. Pursuing a lawsuit against a vehicle manufacturer can be difficult, but it's an important way of raising awareness about the potential danger other drivers are exposing themselves to.
Let G. Dallas Horton & Associates Help!
The wrongful death experts at G. Dallas Horton & Associates have been representing clients for nearly 20 years. Our team has a combined 70+ years of legal experience. No matter the specifics of your case, you can rely on us for informed, actionable advice and an honest assessment of your legal options.
Get started today by contacting our office to schedule your free initial consultation with an expert lawyer in wrongful death cases. Our attorneys are licensed to practice personal injury law throughout NV and are available to help all wrongful death victims in Las Vegas.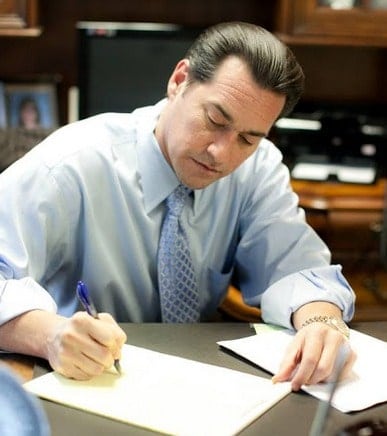 Frequently Asked Questions (FAQ)
How do you prove a wrongful death?
The attorney must prove that a person's death was caused due to the negligence of another. In other words, the attorney must prove that a death was the result of the negligence. Negligence is how we prove an accidental death.
What constitutes, or qualifies as, a wrongful death?
The law imposes upon everyone the duty to avoid foreseeable harm to others. A wrongful death occurs when someone fails to avoid foreseeable harm to another and it kills them. Usually it is just an accident where a mistake that was avoidable resulted in the death of a human being.
What is the statute of limitations on a wrongful death suit?
The statute of limitations for a wrongful death case is two years from the date of the accident, resulting in death.
How do you file a wrongful death lawsuit?
First retain an attorney. You must be an heir pursuant to statute. These are very complicated cases. They must be filed in the District Court.
Can I sue for the wrongful death of a family member?
Yes, Nevada revised statute provides for the family members who have the right to sue.
How long does it take to settle a wrongful death case?
These cases can take three months or five years depending on the case.
Does insurance cover wrongful death?
Yes, insurance does cover wrongful death cases.