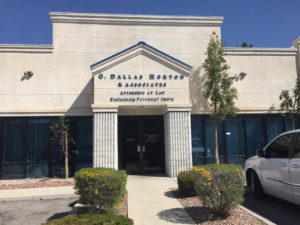 Directions To Our Office:
Our law office is located at 4435 S Eastern Avenue, Las Vegas, NV 89119. You'll find us approximately halfway between Tropicana Ave. and Flamingo Rd., just a few blocks east of the UNLV campus. Other nearby landmarks include McCarran International Airport to the southwest, downtown and the Strip to the northwest, and the Las Vegas National Golf Course due north.
Our office hours are 8am to 5pm, Monday through Friday, or by appointment. In addition to this, we are happy to take your call at any hour, day or night, and one of our friendly staff members will be able to assist you. For more information about our hours and availability, call us at 702-820-5917 or fill out the form above.
Proudly Serving Clark County's Diverse Demographics:
Our convenient location allows us to provide excellent service for clients in:
Las Vegas (our main location)
North Las Vegas
Paradise
Spring Valley
Summerlin
Our staff includes several bilingual speakers, which means we always have someone on hand to offer dedicated service in both English and Spanish. As a prominent Las Vegas personal injury law firm, our team has resolved more than 15,000 cases both of court, and in the state and federal legal systems, including the Nevada State Supreme Court and Nevada and U.S. Federal district courts. With more than 70 years of combined trial experience, we know the people and the institutions that will decide your case, and we'll work with the system to get you the results you deserve!